DESCRIPTION
Red chili pepper paste is a staple in Korean cuisine. The ingredients in this red pepper paste come from the best farms in Korea to give you the best quality product. Enjoy this naturally fermented genuine Korean product in Asian or Western dishes. The 100% naturally grown Korean chili peppers add heat and spice to any dish. Use it in traditional Korean dishes or create new fusion favorites by adding it to sauces and marinades. It's sure to spice up your next BBQ!


Net Weight
500 g
INGREDIENTS
Glutinous Rice, Red Pepper Powder, Cheonggukjang Powder, Malt, Sea Salt, Rice Grain Syrup, Soy Sauce, Plum Liquid
100% Korean Ingredients

FOOD SET
Gochujang Pork Belly Seasoning Set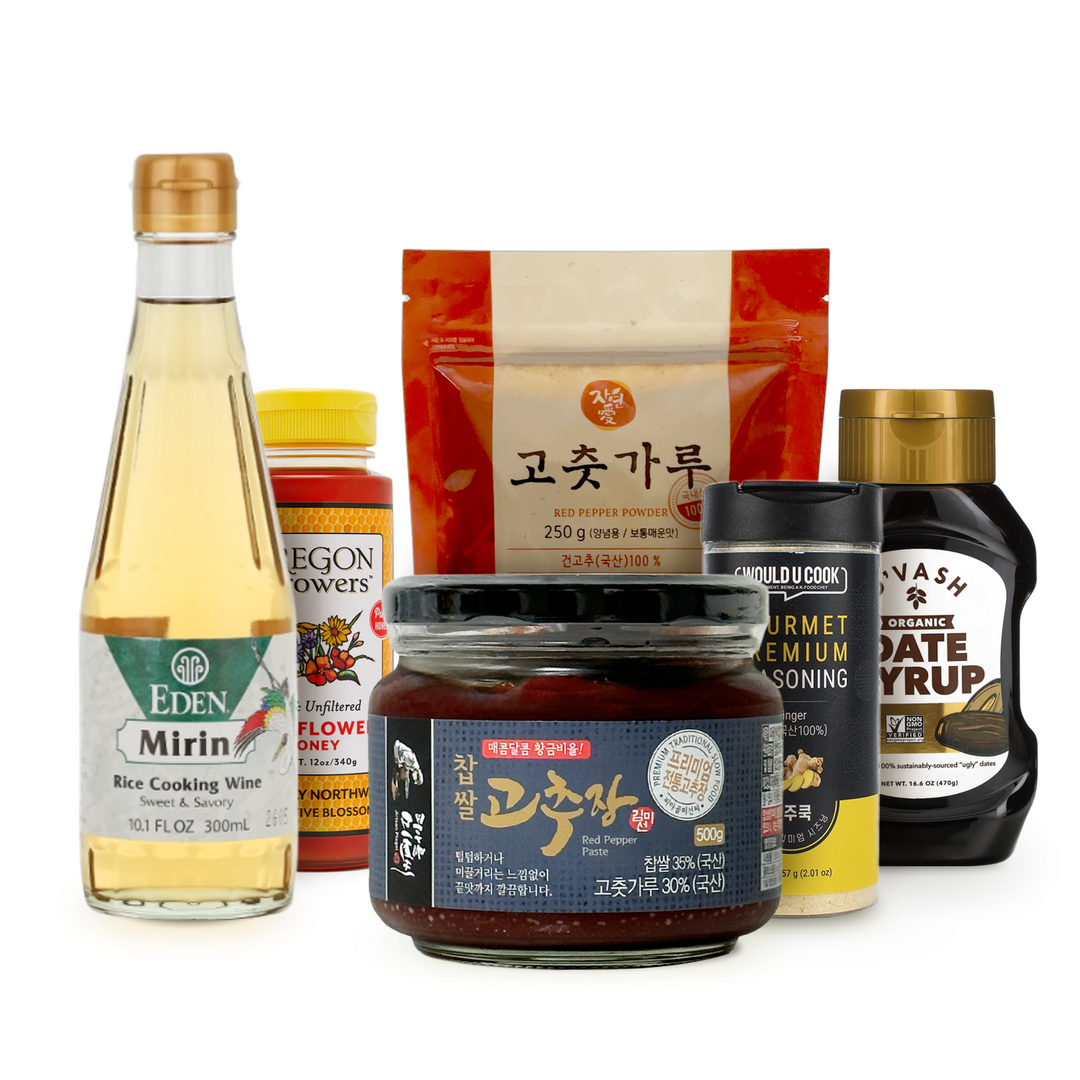 This Gochujang Pork Belly is not too spicy but sweet enough for anyone to enjoy not only Koreans! Let's make a classy dish using good ingredients that you can be proud of! You don't have to go through the trouble of grinding onions or pears, instead, you should try this Gochujang Pork Belly Seasoning, where the deep scent of natural honey and jujube makes the taste richer.