DESCRIPTION

Introducing Giusti - Italian White Wine Vinegar Condiment from Modena, Italy. A champagnotta of gourmet delight, crafted with soft-pressed trebbiano grapes for a fruity and floral aroma. Aged in French oak and ash wooden barrels, it boasts a delightful blend of sweet yellow fruits and dried citrus notes, with low acidity. Perfectly pairs with seafood, cooked vegetables, salads, and more. Elevate your culinary creations with this traditional, premium white wine vinegar. Bon appétit!

Product of Italy
Net Weight (1 EA)
8.45 fl.oz.

INGREDIENTS

White Wine Vinegar, Concentrated Grape Must.


FOOD SET

MARINATED TOMATO SALAD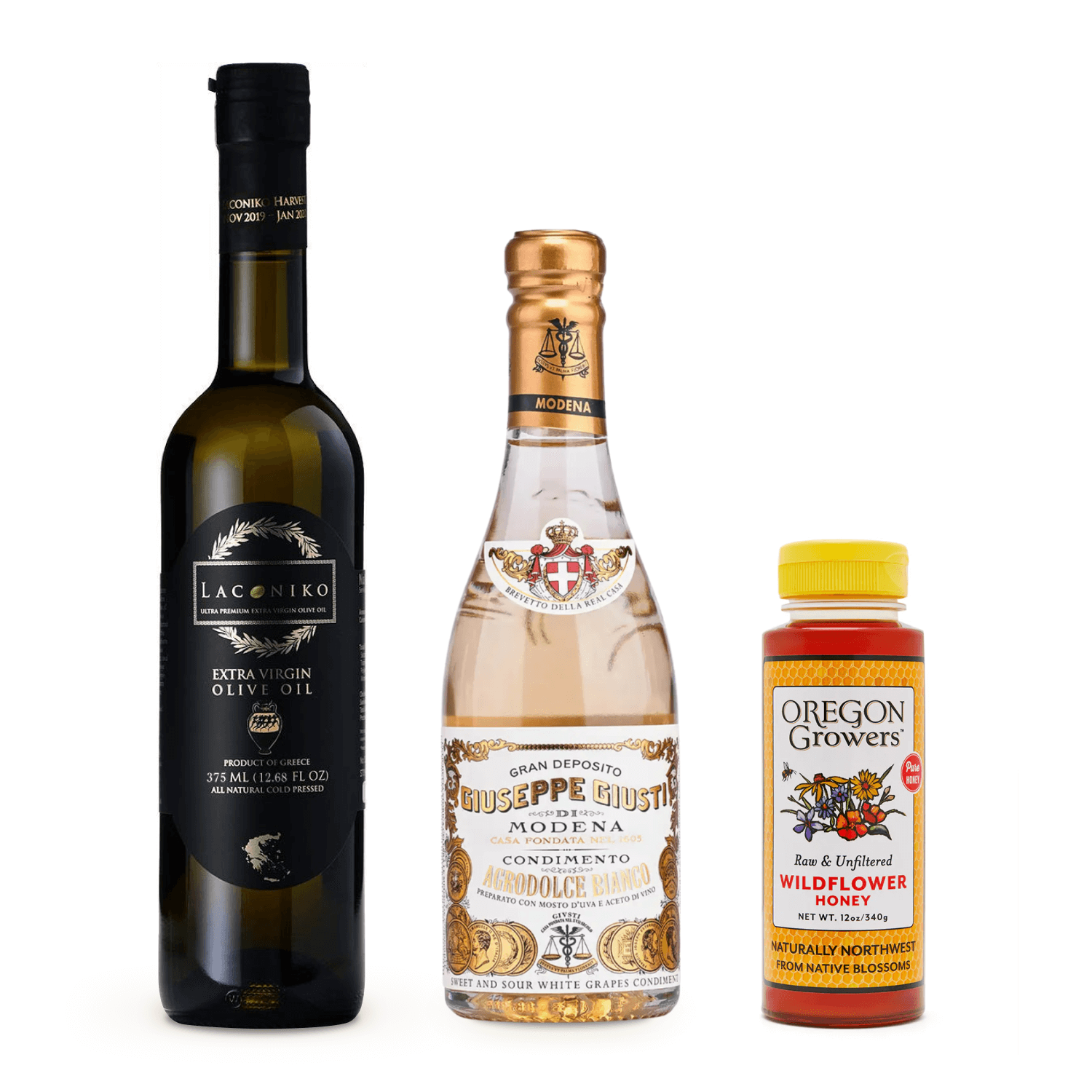 A very simple and cool combination of olive oil and balsamic vinegar. You think it would be delicious, but have you ever felt embarrassed because it wasn't as tasty as you thought? Did you know that this combination has a difference in taste between heaven and earth depending on the quality of each ingredient? You must try the combination of ultra-premium olive oil and the rich and deep flavor of balsamic vinegar carefully selected by Marune! Now, don't be fooled by fakes floating around in the market!