DESCRIPTION
Milk Street says "An Apple cider vinegar that actually tastes like apples".

Hand-crafted just steps away from our Sonoma County orchard this Apple Cider Vinegar is pressed in small batches and aged in oak barrels for two years before we bottle it for your enjoyment.
A true labor of love, our vinegar is a live product packed with probiotics. Unlike commercial apple cider vinegar, we use only fresh, hand-picked fruit, not discards or windfalls.
You can taste the difference! 2019 Good Food Awards Winner.

How it tastes:
Mellow, smooth, and fruity, with a clean apple finish.
How to use it:
We love this vinegar in salads, marinades, or mixed with water as a health tonic. Try this in our apple vinaigrette! Comes with a recipe card for the vinaigrette.
Packed in a glass bottle and finished with a cork—like a bottle of wine!


Net Weight (1 EA)
12.7 fl. oz.
INGREDIENTS
Organic Apple


FOOD SET

Pajeol-i Seasoning SET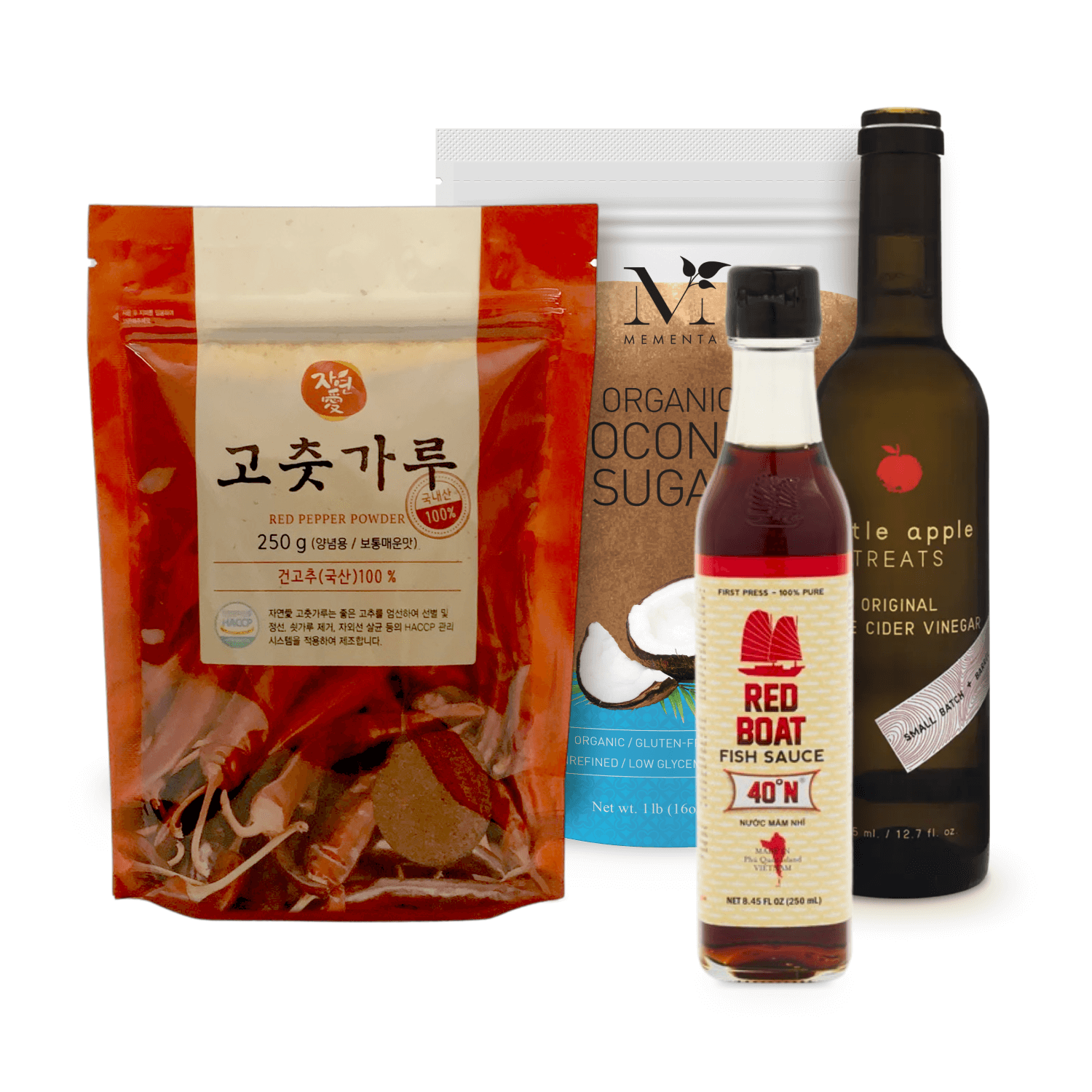 What ingredients do you use to season Pajeol-i? With this seasoning set, you can have a healthy and delicious savory Pajeol-i dish that will give you goose-goosebumps. The fish sauce included in this set is perfect for those who would not normally use fish sauce because of the strong smell of fish. Try making the best Pajeol-i with the fresh apple scent of ACV while maintaining the deep taste of the fish sauce!